Frequently Asked Questions (FAQ) About Naturopathic, Chiropractic, Massage and Psychotherapy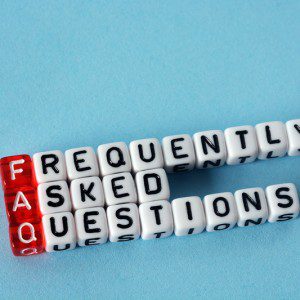 Naturopathic Medicine Related Questions
What is a Naturopath and why should I see one?
What kind of training does a Naturopathic Doctor have?
Can you treat __________________?
What should I expect from a visit to Forces of Nature?
How many visits will I need?
What's the difference between a Naturopathic Doctor and a Homeopathic Doctor?
What does it cost to see a Naturopathic Doctor?
Is Naturopathic Medicine covered by OHIP?
What is your success rate?
Chiropractic Related Questions
What is a chiropractor? What is chiropractic?
What kind of education is required to become a chiropractor?
How does chiropractic work?
What does the treatment involve?
What are some symptoms of a back problem?
Is chiropractic safe?
Why is chiropractic care important during pregnancy?
Why is chiropractic care important for children?
Massage Therapy
Psychotherapy
What is a psychotherapist?
What is counseling/counseling?
Why should I see a psychotherapist?
What is a Naturopath and why should I see one?
Naturopathic Doctors are medical professionals that specialize in and offer guidance on all-natural forms of treatment for any kind of condition. Those forms of treatment include acupuncture (Traditional Chinese Medicine style), homeopathy, herbal medicine, Traditional Chinese Medicine (TCM), clinical nutrition and hydrotherapy. Naturopathic doctors can often help conventional treatments to work better or solve underlying issues without drugs or surgery. Naturopathic medicine focuses on disease prevention and maintaining excellent health as well as the treatment of any disease.
What kind of training does a Naturopathic Doctor have?
To become a Naturopathic Doctor, we have completed at least three years of university education including courses in Biology, Chemistry, and Psychology. We have then completed another four years of full-time study at one of the accredited universities that teach Naturopathic Medicine. After completion of the course, graduates must then write a series of rigorous licensing exams in order to be eligible to practice Naturopathic Medicine in Ontario. Beware of those calling themselves naturopathic practitioners, naturopathic therapists, holistic practitioners or anything else without the ND designation or the phrases Naturopathic Doctor or Naturopathic Physician. These people are not properly qualified as a naturopathic doctor and will probably not be covered by your health insurance.
Can you treat __________________?
The simple answer to whether we can treat any given condition is "yes". In fact, we don't treat conditions at all, we treat people. After we determine the root cause of the condition, we combine our many healing methods to improve health and supply the resources for your body to repair itself. The conditions that we most commonly treat include allergies, asthma, skin conditions like acne, psoriasis and eczema, women's health issues like fibroids, endometriosis, ovarian cysts, infertility, PCOS, menopause and PMS, digestive tract issues like irritable bowel syndrome (IBS), Crohn's and ulcerative colitis, diabetes, cardiovascular disease like high cholesterol and high blood pressure and much more. If you are unsure, feel free to contact us by phone at 416-481-0222 or email and we'll be happy to answer any questions you may have.
What should I expect from a visit to Forces of Nature?
An in-depth discussion of all aspects of your medical history and current conditions.
Full consideration of every component of your health.
A screening physical exam.
A comprehensive treatment plan tailored specifically to get at the underlying cause of your specific health concern.
Above all, care and respect.
How many visits will I need?
That depends on the type and extent of your problem and the type of treatment involved. The initial visit is generally an information gathering session and preliminary treatment. A second visit is usually scheduled for about three weeks later at which time we'll review the initial treatment and add, remove or change things as necessary. If one of our "hands-on" therapies like acupuncture is appropriate, weekly visits may be required for up to 6-8 weeks. Otherwise, follow-up visits can be anywhere from one to six months apart for checkup and preventative maintenance.
What's the difference between a Naturopathic Doctor and a Homeopathic Doctor?
A homeopathic doctor is trained in and uses one form of natural treatment for his/her patients, homeopathy. A naturopathic doctor (ND) is qualified in a wide range of natural therapies including homeopathy. ND's receive four years of full-time postgraduate training in basic medical sciences and natural treatment and are licensed, health professionals. At Forces of Nature, our naturopathic doctors combine homeopathic treatment with acupuncture, nutrition, herbs, supplements, hydrotherapy and Traditional Chinese Medicine for optimal results.
What does it cost to see a Naturopathic Doctor?
That depends on the naturopath and on your health insurance coverage. At Forces of Nature, we strive to keep our costs affordable so that everyone can enjoy the benefits of naturopathic treatment.

First visit (75 minutes) $240 (HST exempt as of Feb 12, 2014)
Extensive intake, medical history, physical examination, preliminary treatment recommendations, questionnaires re: diet, vitamin/mineral status, overall health review questionnaire.
New patients should bring a list of any medications, herbs and/or vitamins or other supplements that they are currently taking and if they have any recent lab or other diagnostic reports related to their condition should bring them as well.

Second visit (45 minutes) $140 (HST exempt as of Feb 12, 2014)
Evaluation of questionnaires, follow-up on current prescription, additions or changes to treatment protocol as necessary

Subsequent visits (30 minutes) $85 (HST exempt as of Feb 12, 2014)
Follow-up on the current treatment plan, update on new treatments and research.  If a longer reassessment visit is needed, then time is billed at $140 per hour accordingly. 

If you have a health benefits package, all or part of these fees may be reimbursed to you. We will issue you a receipt when you pay that you can submit to your insurance company.

Is Naturopathic Medicine covered by OHIP?
No, naturopathic medicine is not covered by OHIP, but it is frequently covered by private health insurance plans. If your benefits package does not cover naturopathic doctors, you can request that your employer expand your coverage to include these services.  You can also contact your local MP to express your desire to have naturopathic medicine covered under OHIP.
What is your success rate?
Our success depends on your commitment and motivation. Our clients who follow our recommendations invariably see excellent results. The more closely you adhere to your treatment plan the better the outcome you will get.
Chiropractic Answers
What is a chiropractor? What is chiropractic?
A chiropractor is a doctor who specializes in relieving pain and optimizing the healthy function of the musculoskeletal system without drugs or surgery.  Chiropractic is a highly skilled treatment by trained professionals. The word chiropractic comes from Greek, meaning "treatment by hand". It involves releasing and realigning bones and connective tissue so that the body functions optimally without pain.
What kind of education is required to become a chiropractor?
In Canada, chiropractors are required to complete a minimum of three years of university education, followed by four years at an accredited chiropractic college. Chiropractic students receive over 4500 hours of education, they must pass both provincial and national exams to earn the right to practice as a Doctor of Chiropractic (DC).
How does chiropractic work?
Your spine has a very important function in your body. Not only does it support your body's weight, it also protects your spinal cord, which is the "central highway" of your nervous system. Our ability to walk, run, jump, lift and feel almost every sensation below our neck requires a healthy spine.

The bones in your back, called vertebrae, are connected by cartilage and work together in a very specific way. When everything is working well, your spine is in-line, strong and flexible. The stress of daily living, injuries, or accidents can cause the bones to shift out of their proper alignment or affect their range of motion. These small changes can cause pain by putting pressure on the different joints, muscles, and nerves along your spine.

Chiropractors understand how to relieve this pain. They are specially trained to find the source of your back pain, assess the problem, and make the proper adjustments that allow your spine to work properly again. Chiropractors might also use massage, microcurrent, or other therapies to treat your back problem. Your chiropractor will likely give you advice on posture and exercise.
What does the treatment involve?
Chiropractic joint manipulation or "adjustment" is a treatment where the chiropractor used his or her hands to apply a very quick, precise, and safe amount of pressure directly on the problem area of your spine. This pressure momentarily separates the joints, allowing a gas bubble to escape (this is the popping sound or cracking noise you might have heard about). This relieves the pressure on the joint and surrounding nerves, allowing your spine to return to its proper position. The adjustment is not painful and often provides immediate relief. It's a simple treatment that works.
What are some symptoms of a back problem?
Signs and symptoms of a back problem include:
Leg pain with numbness, tingling, and/or weakness
Back or leg pain when coughing or sneezing
Difficulty standing up after sitting for any period of time
Stiffness in the morning that decreases once you move around
Pain in your hip, buttock, thigh, knee or foot
Inability to turn or bend to each side equally
Unbalanced posture when your head, neck or shoulder may be higher on one side than the other
Pain which prevents you from sleeping well
Pain that persists and worsens after 48 hours
Is chiropractic safe?
Lately, there has been much media attention with respect to the safety of chiropractic care. The current focus of the media's attention is cervical manipulation and its relation to stroke. Research by the Canadian Medical Association has placed this risk at approximately 1 per million adjustments. In fact, scientific research suggests you are 5 times more likely to be hit by lightning. Just ask the 3 million Canadians who get adjusted every year!
Why is chiropractic care important during pregnancy?
During pregnancy, the added weight gain is all in front of the spine. This changes the center of gravity and increases the strain on the neck and back. In addition, the spine becomes more flexible due to the hormones. Relaxin is a hormone that prepares the body for birth by causing the ligaments to soften. This combination of weight gain and increased flexibility provides the perfect environment for misalignments of the spine to occur. A recent study showed that 40% of women have back pain during their pregnancy and 45% have back pain during labor. Patients undergoing chiropractic treatments during their pregnancy experienced less pain during labor than those who were not treated by a chiropractor.
Why is chiropractic care important for children?
A chiropractor detects spinal misalignments in children while they are still in the early stages. Children often experience physical stresses that can affect their spine. These can include everything from the trauma of birth and muscle stresses at different milestones in babies to heavy backpacks and tumbles in toddlers. Chiropractic care is much different for children and involves incredibly gentle care using specific, light pressure. Early detection and correction can save your child future suffering and maintain excellent health. After all, AS THE TWIG IS BENT, SO GROWS THE TREE!
Contact our chiropractors Dr. Brandon Davy or Dr. Darlene Buan-Basit by calling 416-481-0222
Massage Therapy Answers
>What is massage therapy?
Massage therapy is an alternative or complementary medicine technique that involves pressure (structured, unstructured, stationary, and/or moving), tension, motion, or vibration applied to the client's body manually or with mechanical aids in order to facilitate circulation to and/or healing of target tissues. Target tissues may include muscles, tendons, ligaments, skin, joints, or other connective tissue, as well as lymphatic vessels, and/or organs. Massage can be applied with the hands, fingers, elbows, and/or forearms.
Psychotherapy Answers
What is a psychotherapist?
A psychotherapist is a trained, regulated professional who concentrates on the client's emotional problems for the purpose of changing defeating patterns of behavior, promoting positive personality change, growth and development. Psychotherapists frequently work with a variety of theories or combinations of theories and may use one or more procedures or models to try to achieve desired results such as Gestalt, Cognitive Behavioural Therapy (CBT) and neurolinguistic programming (NLP) (Corsini, 2008). Psychotherapy may be a long-term intensive process that identifies emotional issues and their cause.  Compared to counseling, psychotherapy may focus on a deeper, more fundamental process of change, and the development of insight about thoughts, feelings, and behaviors. Clients engaged in psychotherapy may have more serious mental health issues and conditions than those seeking counseling.
What is counseling/counseling?
Counseling is the skilled and principled use of dialogue to facilitate self-knowledge, emotional acceptance, and growth and the optimal use of mental and emotional resources. The overall aim of psychotherapy counseling is to provide an opportunity for people to work towards living more satisfyingly and resourcefully.
Why should I see a psychotherapist?
You may wish to see a psychotherapist for help with:
Developmental issues
Addressing and resolving specific problems
Making decisions
Coping with crisis
Developing personal insights and knowledge
Working through feelings of inner conflict
Improving relationships with others
Updated Jan. 1, 2020