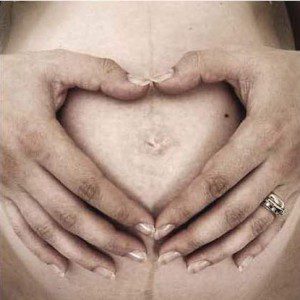 Healthy Pregnancy
There is a myriad of natural treatments to help get pregnant, maintain a healthy pregnancy, have a healthy baby and treat complications of pregnancy.  Dr. Frank does extensive infertility treatment with a high rate of success and then guides women through prenatal and post-partum care.
During pregnancy, you want only the safest most scientifically valid treatment available. Naturopathic medicine meets that criteria, to prove it, we've assembled research on the most effective natural treatments in pregnancy below.
By Dr. Pamela Frank, Naturopathic Doctor, updated Jan. 7, 2020
---
Natural Treatments in Pregnancy – Research
Birth Outcomes
Folic acid
Mothers that supplemented with folic acid through their entire pregnancy were found to have higher serum levels of osteocalcin, and overall better birth outcome parameters and APGAR scores.  Source: J Bone Miner Metab, 2010 July 3.
Congenital Heart Defects
B Vitamins
Low concentrations of B vitamins in pregnant women were found to increase the risk of congenital heart problems in the baby. Source: Society of Maternal-Fetal Medicine Annual Meeting Proceedings, January 2008
General pregnancy wellness care
Diet
Pregnant women in the lowest quintile of vegetable intake during the first trimester showed more than three-fold increased risk of having a small for gestational age weight infant. Source: J Nutr, 2009 Jan 21.
Vitamins
Research shows that taking a multivitamin increases conception in women wishing to conceive. Source: Am J Clin Nutr. 2012 Feb;95(2):428-36. DOI: 10.3945/ajcn.111.021915. Epub 2012 Jan 4.
Treatment with multiple micronutrients was found to lead to a higher pregnancy rate compared to those solely on folic acid in women undergoing ovulation induction. Source: Reprod Biomed Online. 2012 Jan; 24(1):54-60.
Evening primrose oil
A current study suggests that the use of evening primrose oil during pregnancy is not supported in the literature and should be avoided. Source: American Family Physician, Volume 80, Issue 12, pages 1405-1408, December 2009.
Folate
Folate deficiency during pregnancy has been associated with an increase in behavioral problems in children.  Source: Medical News Today, November 5th, 2011.
Probiotics
Pregnant women with functional constipation received daily probiotics which increased the frequency and significantly decreased abdominal pain and other symptoms. Source: Nutr J. 2012 Oct 4;11(1):80.
Zinc
Zinc supplementation may have a positive effect on the rate of head growth in infants and therefore be beneficial to infant development. Source: Eur J Clin Nutr, 2012 May 9.
A study discovered that supplementation with zinc during pregnancy has long-term heart benefits for the infant. Source: J Nutr, 2010 Dec 22.
Vitamin D
A study challenged the idea that a fetus always takes nutrients it needs at the expense of the mother. The data showed that if the mother is deficient in vitamin D, the fetus will be deficient as well. Source: Pediatrics, March 2012.
Gestational Diabetes
Lutein
Lutein supplementation with pregnant women with gestational diabetes was found to be associated with lower oxidative stress in mothers. Source: Lorenzoni F, Giampietri M, et al, Gynecol Endocrinol, 2013 Oct; 29(10): 901-3; 2013 June 28.
IVF
Acupuncture
Acupuncture increases clinical pregnancy rates for those undergoing in vitro fertilization. Source: Fertil Steril. 2012 Mar; 97(3):599-611. Epub 2012 Jan 11.
Morning Sickness/Nausea of Pregnancy
Acupuncture
Treatment with acupuncture prior to spinal anesthesia was found to be as effective as an anti-emetic drug in reducing nausea and vomiting during and after cesarean section. Source: J Anesth, 2011 July 15.
Neural Tube Defects
Methionine
Dietary intake of methionine in pregnant women may exert a protective effect against neural tube defects in offspring. Source: Birth Defects Res A Clin Mol Teratol, 2010; 88(6): 451-7.
Folic acid
To reduce neural tube defects, additional folic acid and possibly vitamin B12 needs to be supplemented in non-deficient women before they become pregnant. Source: Nutr Res Pract. 2011 February; 5(1): 3–10.
Oxidative Stress
Antioxidants
Supplementation with antioxidants may protect against a mother passing oxidative stress through her maternal milk to a newborn baby. Source: Arch Gynecol Obstet, 2011 July 21.
In women 12-28 weeks pregnant, dietary intake of antioxidants through the consumption of fruits and vegetables or vitamin C was found to protect against a rise in oxidative stress. Source: Eur J Clin Nutr, 2011 May 18.
Postpartum Depression
Micronutrients
Women who had lower Edinburgh Postnatal Depression Scale (EPDS) scores were found to have higher mean nutrient intakes, particularly selenium and omega-3s. Source: BMC Pregnancy Childbirth. 2013 Jan 16;13(1):2.
Folic Acid
Folic acid supplementation during pregnancy protects against depression 21 months post-partum. Source: Eur J Clin Nutr, 2011 July 20.
Selenium
Selenium supplementation during pregnancy may exert a protective effect against postpartum depression. Source: J Matern Fetal Neonatal Med, 2010 Jun 8; [Epub ahead of print].
Pre-eclampsia
Calcium
Calcium supplementation during pregnancy was found to be associated with a 69% reduced risk of pre-eclampsia and a 49% reduced risk of preterm delivery. Source: Int J Gynaecol Obstet, 2008; 104(1): 32-6.
Calcium supplementation during pregnancy may reduce preeclampsia and low birth weight. Source: Nutrition Research and Practice, Volume 5, Issue 1, pages 3-10, February 2011.
DHA
Supplementation with DHA during pregnancy may reduce homocysteine levels and decrease the risk of developing pre-eclampsia. Source: Clin Nutr, 2010 Aug 17; [Epub ahead of print].
Selenium
Selenium supplementation throughout pregnancy may be associated with a reduced risk of pre-eclampsia. Source: Taiwan J Obstet Gynecol, 2010; 49(2): 181-187.
Vitamin D
Mothers who receive vitamin D earlier in pregnancy were found to have lower odds of pre-eclampsia. Source: Ann Nutr Metab, 2014 Feb 28; 63(4): 331-340.
CoQ10
Coenzyme Q10 supplementation from 20 weeks of pregnancy until delivery was found to significantly reduce the relative risk of pre-eclampsia.  Source: Int J Gynaecol Obstet, 2009 Jan 18.
Antioxidants
Supplementation with micronutrients containing antioxidants during gestation might reduce the risk of pre-eclampsia. Source: J Obstet Gynaecol Res; 2012 May 8.
Pre-term Birth
Folic acid
The incidence of preterm birth was found to be significantly lower among folic acid users than non-users. Overall, the use of folic acid was associated with a 14% reduced risk for preterm birth.  Source: Int J Epidemiol, 2014 March 5.
Folic acid supplementation in pregnant women was found to help prevent premature birth and placental abruption. Source: American Journal of Epidemiology, January 2008
Preterm Pre-labour Rupture of Membranes
Vitamin C
Women who experienced preterm prelabour rupture of membranes (PPROM) were found to have considerably lower plasma vitamin C levels as compared to those without PPROM. Source: Arch Gynecol Obstet, 2010 Nov 3.
Small for Gestational Age Infants
Vitamin B12
Low dietary intake of vitamin B12 in the presence of high folate intake in the first trimester was found to be associated with a higher risk of small for gestational age infants. Source: Am J Clin Nutr, 2013 Oct 9.
DHA
Supplementation with DHA in pregnant women was found to increase birth weight and help babies complete their gestational life cycle. Source: Am J Clin Nutr April 2013 ajcn.050021
Sugar:
Bedard A, Northstone K, Henderson AJ, Shaheen SO. Maternal intake of sugar during pregnancy and
childhood respiratory and atopic outcomes. Eur Respir J. 2017; 358:1700073.
Doi:10.1183/13993003.00073-2017.
● A longitudinal study conducted in the UK finds that pregnant women who consume high levels of free
sugars during their pregnancy are more likely to give birth to a child with an allergy or allergic asthma.
Fish Oil:
Bisgaard H, Stokholm J, Chawes BL, Vissing NH, Bjarnadottir E, Schoos AM, Wolsk HM, Pedersen TM,
Vinding RK, Throsteinsdottir S, Folsgaard NV, Fink NR, Thorsen J, Pedersen AG, Waage J,
Rasmussen MA, Stark KD, Olsen SF, Bonnelykke K. Fish oil-derived fatty acids in pregnancy and
wheeze and asthma in offspring. N Engl J Med. 2016; 375(26):2530-9.
● Supplementation with omega-3 long-chain polyunsaturated fatty acids derived from fish oil in
the third trimester of pregnancy reduced the absolute risk of persistent wheeze or asthma and
infections of the LRT in their children by 30%
Gestational Diabetes:
Brown J, Alwan NA, West J, Brown S, McKinlay CJ, Farrar D, Crowther CA. Lifestyle interventions for the
treatment of women with gestational diabetes. Cochrane Database Syst Rev. 2017; DOI:
10.1002/14651858.CD011970.pub2.
● Lifestyle interventions (education, diet, exercise, blood glucose self-monitoring) are a primary
therapeutic strategy for women with GDM – women receiving lifestyle interventions were less
likely to have postnatal depression, more likely to achieve postpartum weight goals, decreased
risk of the baby being born with LGA and decreased neonatal adiposity
Kangaroo Mother Care:
Conde-Agudelo A, Diaz-Rossello JL. Kangaroo mother care to reduce morbidity and mortality in low
birth weight infants. Cochrane Database Syst Rev. 2016; DOI: 10.1002/14651858.CD002771.pub4.
● This review found supporting evidence for the use of KMC in low birth weight infants – KMC
reduced mortality at discharge or at 40-41 weeks postmenstrual age and at latest follow up,
severe infection/sepsis, nosocomial infection/sepsis, hypothermia, severe illness, and lower
respiratory tract disease. KMC was also found to increase weight, length, and head
circumference gain, breastfeeding at [same time], mother satisfaction with the method of infant
care, some measures of maternal-infant attachment, and home environment.
Nutrition:
Dubois L, Diasparra M, Bedard B, Colapinto CK, Fontaine-Bisson B, Morisset AS, Tremblay RE, Fraser WD.
Adequacy of nutritional intake from food and supplements in a cohort of pregnant women in
Quebec, Canada: the 3D Cohort Study (Design, Develop, Discover). Am J Clin Nutr. 2017; DOI:
10.3945/ajcn.117.155499
● Too high: total fat intake (1/3 participants), sodium (85%)
● Too low: average intake of fiber and potassium; B6, magnesium, zinc (10-15%); iron (97%),
vitamin D (96%), folate (70%)
Weight Gain in Pregnancy:
Goldstein RF, Abell SK, Ranasinha S, Misso M, Boyle JA, Black MH, Li N, Hu G, Corrado F, Rode L, Kim YJ,
Haugen M, Song WO, Kim MH, Bogaerts A, Devlieger R, Chung JH, Teede HJ. Association of
gestational weight gain with maternal and infant outcomes: a systematic review and
meta-analysis. JAMA. 2017; 317(21):2207-2225.
● This study found that gestational weight gain below recommendations set by the Institute of
Medicine was associated with a higher risk of SGA (small for gestational age) and preterm birth,
and lower risk of LGA (large for gestational age) and macrosomia.
● Gestational weight gain above the recommendations was associated with a lower risk of SGA and
preterm birth but a higher risk of LGA and macrosomia and cesarean delivery.
Protein Requirements:
Stephens TV, Payne M, Ball RO, Pencharz PB, Elango R. Protein requirements of healthy pregnant
women during early and late gestation are higher than current recommendations. J Nutr. 2015;
145(1):73-8.
● This study measured protein requirement in pregnant women to be higher (1.22 g/kg in early
gestation and 1.52 g/kg in late gestation) than the current protein intake recommendations
(0.88 g/kg), which are currently based on measures from non-pregnant adults.
Music Therapy:
Nwebube C, Glover V, Stewart L. Prenatal listening to songs composed for pregnancy and symptoms of
anxiety and depression: a pilot study. BMC Complement Altern Med. 2017; 17(1): 256.
● A pilot study demonstrating the significant effect of regular listening to relaxing music on self-reported
levels of anxiety and depression in pregnant women compared to control (daily relaxation)
Ginger and Nausea of Pregnancy:
Thomson M, Corbin R, Leung L. Effects of ginger for nausea and vomiting in early pregnancy: a
meta-analysis. J Am Board Fam Med. 2014; 27(1):115-22.
● The use of ginger was associated with a five-fold likelihood of improvement in nausea and vomiting
in early pregnancy.
Maternal Vegetable Intake Prevents Asthma in Offspring
A cohort study was done in Tokyo which looked at maternal diet when pregnant and subsequent asthma in children. After studying 310 participants, researchers found that there was a negative association with vegetable intake and asthma by the age of 2. It was therefore concluded that maternal vegetable intake during early pregnancy may have a protective effect against asthma in offspring at 2 years of age.
Source: Maternal vegetable intake in early pregnancy and wheeze in offspring at the age of 2 years
European Journal of Clinical Nutrition 2018 Feb 12 ; (72),761–771
Maternal Health & Newborn Brain Development
A study looking at the impact of maternal health on newborn brain development found that whole body and specifically gut inflammation of pregnant mothers, played a key role in neurodevelopment. Inflammation should, therefore, be a target when assessing fetal and newborn brain development.
Source: Role of maternal health and infant inflammation in nutritional and neurodevelopmental outcomes of two-year-old Bangladeshi children. PLoS neglected tropical diseases, 12(5), e0006363. 2018 May 29.