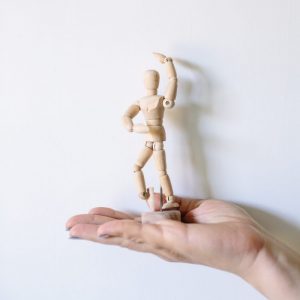 Joint Pain & Osteoarthritis
Osteoarthritis is a degenerative joint disease which involves the breakdown due to wear and tear of the cartilage in your joints. The friction of bone rubbing on bone, compression of nerves and inflammation all create pain.
What are the symptoms of osteoarthritis?
The following are symptoms of osteoarthritis:
Pain and stiffness in your joints especially with increased usage

Limited range of motion

Joint swelling
Joint cracking, popping or creaking
Changes in the appearance of your joints – swelling, bone deformities
What are the natural treatments for osteoarthritis?
Osteoarthritis is caused by wear and tear on your joints either because of improper alignment or ageing. We help by supplying nutrients for your body to rebuild joint tissue like cartilage, and relieve the pain by addressing the underlying cause of the problem. While the joint regenerates, supplements and herbs relieve pain and reduce inflammation. Acupuncture rounds out naturopathic treatment by helping to speed healing and reduce pain. Our naturopathic doctors craft a customized program for your osteoarthritis taking all of your health concerns into consideration.
How can a chiropractor treat osteoarthritis?
Osteoarthritis is most commonly seen in the weight-bearing joints of your body, including the low back, hips, knees and feet. It is associated with chronic wear and tear and abnormal movement of these joints. Chiropractic restores the normal motion and reduces excess wear and tear on joints and the pain associated with it. Treatment typically includes joint mobilization and/or adjustments, traction and home exercises. Chiropractic care also includes advice about how to minimize the physical stressors associated with the development of arthritis. Our custom orthotics also help reduce wear and tear on your feet, knees, hips and back.
How can a registered massage therapist help?
Osteoarthritis is a degenerative joint disease characterized by the wear and tear of cartilage. Massage therapy reduces stiffness and pain by improving the circulation around the affected joint and by reducing muscle spasms and trigger points that would aggravate osteoarthritic symptoms. Passive range of motion and passive gentle, stretches are also integrated into a massage therapy session which helps improve joint nutrition and keeps muscles supple. Massage therapy is a valuable treatment option for osteoarthritis patients along with appropriate physical activity including postural stretches and strengthening and non-weight bearing exercises.
By Dr. Pamela Frank, ND, updated Jan. 5, 2020
---
Natural Treatment for Osteoarthritis Research
These are just a few studies regarding the many natural treatment options for osteoarthritis that our wellness team can use to help ease your pain and get you moving optimally again:
Pycnogenol:
Jessberger S, Hogger P, Genest F, Salter DM, Seefried L. Cellular pharmacodynamic effects of Pycnogenol in patients with severe osteoarthritis: a randomized controlled pilot study. BMC Complement Altern Med. 2017; 17:537.
● Oral intake of pycnogenol down-regulated gene expression of various cartilage degradation markers in patients' chondrocytes
● Decreases in MMP3, MMP13, and pro-inflammatory cytokine IL-1B were statistically significant
● Protein concentrations of ADAMTS-5 in serum were reduced significantly after three weeks of intake
Acupuncture:
Manyanga T, Froese M, Zarychanski R, Abou-Setta A, Friesen C, Tennenhouse M, Shay B. Pain management with acupuncture in osteoarthritis: a systematic review and meta-analysis.
Nahin RL, Boineau R, Khalsa PS, Stussman BJ, Weber WJ. Evidence-based evaluation of complementary health approaches for pain management in the United States. Mayo Clin Proceedings. 2016;91(9): 1292-1306.
● This review found the following complementary approaches had more positive results in helping patients maintain the following chronic painful conditions:
Acupuncture and yoga for back pain
Acupuncture and tai chi for osteoarthritis of the knee
Massage therapy for neck pain
Relaxation techniques for severe headaches and migraines
Weaker evidence for relaxation and tai chi for fibromyalgia
Glucosamine and Chondroitin:
Provenza JR, Shinjo SK, Silva JM, Peron CR, Rocha FA. Combined glucosamine and chondroitin sulfate, once or three times daily, provides clinically relevant analgesia in knee osteoarthritis. Clin Rheumatol. 2015; 34(8): 1455-62.
● Treatment of glucosamine sulfate 500 mg/CS 400 mg three times daily or once daily sachet, or glucosamine hydrochloride 500 mg/CS 400 mg three times daily; for 16 weeks. Pain significantly decreased in all three groups; Lequesne's index (LI) significantly decreased. All secondary outcomes (changes in patient-reported pain from baseline, LI, patient and physician global assessments of disease activity, acetaminophen consumption, adherence) all improved in all
groups.
Tai Chi:
Wang C, Schmid CH, Iversen MD, Harvey WF, Fielding RA, Driban JB, Price LL, Wong JB, Reid KF, Rones R, McAlindon T. Comparative effectiveness of tai chi versus physical therapy for knee osteoarthritis: a randomized trial. Ann Intern Med. 2016; 165(2):77-86.
● Tai chi (1-hour session/week for 12 weeks) found to be as helpful as physical therapy (two 30 min sessions/week for 6 weeks followed by 6 additional weeks of home-based exercises monitored by research staff) in reducing pain and improving physical functioning
● Tai chi patients had improvements in depression symptoms and QOL compared to physical therapy group
Telomere Length:
Cells from the knee joint of osteoarthritis patients were found to have abnormally short telomeres. Source: Complementary Prescriptions Journal, Vol.26, Issue 12, Dec. 2012
Ginger:
Daily supplementation with Zingiber officinalis extract (ginger) was found to reduce pain in patients with osteoarthritis of the knee or hip. Source: J Altern Complement Med. 2012 Jun; 18(6):583-8.
Omega-3s:
The EPA fraction has been found to help stop the destruction of osteoarthritis affected joints. Source: Pol Merkur Lekarski. 2012 May;32(191):329-34.
Vitamin D:
Vitamin D supplementation may slow the progression of osteoarthritis. Additional research is needed. Source: Rheumatology (Oxford), 2012 March 29
Turmeric & Boswellia:
A formulation containing Curcuma longa (turmeric) and Boswellia serrata extracts was found to be more successful than celecoxib for symptom scoring and clinical examination in knee osteoarthritis. Source: Mol Med Rep. 2013 Nov;8(5):1542-8
Vitamin C:
Vitamin C supplementation reduced the risk of knee osteoarthritis by 11%, compared to controls, suggesting vitamin C may exert a preventative effect. Source: Public Health Nutr, 2010 Aug 16:1-7.
Chicory Root Extract:
Supplementation with chicory root extract may improve symptoms in those with osteoarthritis of the hip or knee. Source: BMC Musculoskelet Disord, 2010; 11(1): 156.