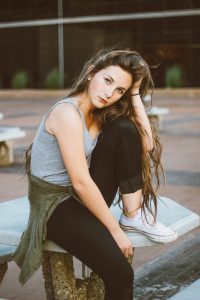 How to Choose the Best Naturopath for You
Wondering how to choose the best naturopath? There are many choices in healthcare these days and many people seemingly offering similar options. Naturopathic Doctors, health coaches, Integrative Doctors, Holistic Nutritionists, Dietitians, and various other wellness practitioners. Choosing the right person for you may seem overwhelming.
Here is our checklist for choosing the best naturopath for you:
Would you prefer a male or a female practitioner?
There's no right or wrong here, it's really just about personal preference. You may find that a female naturopath offers a more nurturing, caring approach. She may be more compassionate regarding women's health issues.
Years of experience
This also may or may not matter. Newer grads can bring fresh, new insights or more up-to-date information. More experienced practitioners have more real-world experience with what works and what doesn't. Either one can have the skill to guide you to your best health.
Tools
Our naturopathic doctors at Forces of Nature, tend to steer clear of gimmicks. We lean toward science-based, research and experience-driven treatments and tests. There are no crystals, wands, or magic machines that tell you everything there is to know about your health. We base our diagnosis on the information that we gather from you on your initial visit and reputable lab tests. Our testing may include more extensive conventional testing than you have had.  Or more innovative testing that we are able to access outside the conventional medical system.
Your body's physiology involves a complex interaction of vitamins, minerals, proteins, enzymes, neurotransmitters, and hormones. Regulating these for optimal balance, prime bodily function and freedom from disease is what our naturopaths do best. Their tools may include diet, lifestyle counseling, vitamins, herbs, minerals, other natural supplements or nutraceuticals, bodywork, hydrotherapy, and acupuncture.
Insurance coverage
Visits with licensed naturopathic doctors are usually covered by your insurance plan under Paramedical Services. Lab testing is often also covered by insurance under Lab Testing or Diagnostic Testing. Occasionally, lab tests and prescribed supplements can also be claimed through insurance if you have a Health Spending Account.  Lab testing may mean extensive hormone testing, food sensitivity testing, SIBO testing, tests for your gut health, Lyme testing and many others not accessible through your family doctor.
Convenience
You may prefer a naturopath near you or you may be willing to travel further for a certain area of expertise or more convenient office hours. We are close to the following neighbourhoods: Forest Hill, Leaside, Bennington, Moore Park, Davisville, Mount Pleasant, Midtown Toronto, Deer Park, Lytton Park, Hogg's Hollow, Summerhill, and Rosedale. Although we serve people from all over Toronto and the GTA including North York, Scarborough, Pickering, Whitby, Ajax, Oshawa, Brampton, Mississauga, Oakville, Aurora, Newmarket, and Vaughan. We have even had people from as far away as South Africa and Iceland come to see us because of our areas of expertise. We offer evening and weekend appointments to suit your schedule. You have the option to book an appointment online at any time, even at 11 p.m. or 3 a.m. or call 416-481-0222 or email Maria at Maria@ForcesofNature.ca and she'll set you up with whatever you need.
Connection
This is something that is hard to gauge until you have actually met. However, our naturopathic doctors offer everyone a complimentary 15-minute meet and greet in person or over the phone so you can get a sense as to whether this person is the best fit for you.
Cooperative and collaborative
Our ND's are here to guide you and put together the best treatment plan for you with your input. Our mandate is to educate you so that you can make informed choices about your health and well-being with our full support.
Ready to work with us? Book a full initial visit online or call 416-481-0222. Not sure? Book a complimentary 15-minute phone or in-office consultation.