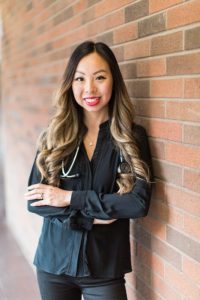 Dr. Rachel Vong, Toronto Naturopath
Dr. Vong's areas of focus include digestive disorders, autoimmune disease, brain, and mental health disorders, and hormone imbalance. She uses evidence-based natural treatments and has experience successfully treating IBS, Crohn's, anxiety, depression, stress-related disorders, thyroid conditions, eczema, psoriasis, rheumatoid arthritis, allergies, and many more health concerns.
Dr. Vong is a strong believer that health is not just merely the absence of disease, but a state of optimal physical, mental, and spiritual wellbeing. She is focused on resolving the underlying root cause of disease and making long-lasting health changes. A large part of Dr. Vong's practice involves educating and empowering people to take charge and be leaders of their own health. She looks forward to working with people from all walks of life and hopes to support them to achieve their health goals.
Dr. Vong is an avid speaker and has been involved in several speaking engagements throughout downtown Toronto. She is an active member of the Ontario Association of Naturopathic Doctors (OAND), the Canadian Association of Naturopathic Doctors (CAND), and the Gastroenterology Association of Naturopathic Physicians (GastroANP).
Dr. Vong successfully completed the Prescribing Course for Ontario Naturopathic Doctors. That means that she can prescribe desiccated thyroid, high doses of vitamin D and administer vitamin B12 injections.
Update: July 1, 2020
Dr. Vong is now practising at Lawrence Park Health Clinic at 88 Eglinton Ave. West.
Dr. Rachel Vong was voted Platinum Winner for Best Naturopath in Toronto in the 2019 Toronto Star Reader's Choice Awards.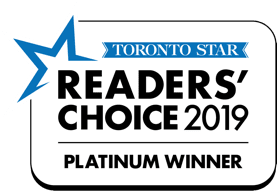 Get to know Dr. Vong
What drew you to naturopathic medicine?
Ever since I was a little kid, I always loved helping people, so it was a no-brainer that I would pursue a career in healthcare. However, it wasn't until late into my undergraduate degree at the University of Toronto did I discover Naturopathic Medicine. What really drew me to pursue this as a career were the philosophies and tenets behind this medicine. I believe in optimizing the foundations of health to support the body's natural ability to heal. I look beyond the symptoms to treat the root cause of disease, and I love educating and empowering people to take control of their health so that they can prevent chronic disease in the future. These principles are at the center of my approach to patient care.
What do you love most about being a naturopath and why?
What I love most about being a Naturopathic Doctor is building trusting relationships and being a part of a person's health journey. Helping someone conquer their health challenges and improve their quality of life has been so extremely rewarding and continues to fuel my passion for this medicine.
What are your favourite conditions to treat?
My favourite conditions to treat include digestive disorders, hormone imbalance, mental health, and autoimmune disease.
What do you like to do outside of the office?
Outside the office, you can catch me playing indoor court or beach volleyball, exploring the city (I love taking long walks), or spending time with loved ones.
How would your friends describe you?
My friends would describe me as caring, dedicated, and passionate.