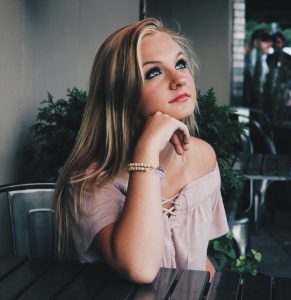 How to Choose the Best Chiropractor for you
How do you know who is the best chiropractor to go to? You can try asking your friends for a recommendation. A positive experience from a trusted friend is a great way to find someone really awesome. But what if you don't know anyone who sees a chiropractor? What do you do then? You could try Google or Yelp. But here are some things to keep in mind when reading online reviews:
Sometimes the negative reviews are written by a competitor.
Sometimes the positive reviews are written by friends or family members, not actual patients.  Some portion of the reviews is actual delighted patients.
The reviews may no longer be relevant. The person may have taken steps to improve. They may no longer work at a particular clinic. The clinic staff or environment may have changed.

Some people will game the system by paying reputation companies to write fake reviews.
So if you can't always trust the chiropractor reviews, what should you do?
Here are some things to consider when choosing a good chiropractor:
Male or female?
This shouldn't really matter. You just want someone of either gender who is good. You may have a greater comfort level with one gender identity over the other, but both can be equally skilled. Having been adjusted by both male and female chiropractors, I assure you that a good chiropractor of either gender can achieve whatever treatment you need.
Be wary of chiropractors who pressure you
You shouldn't have to commit to long-term or expensive treatment plans or be expected to pay up-front. Sometimes in very acute situations more frequent visits (such as 2-3 times per week) are necessary for a very short time (such as a week or two). Upfront payment for a series of treatments is never required at Forces of Nature.
Be wary of chiropractors who claim chiropractic is the cure for everything
Chiropractic treatment is great for anything pain-related, decreased range of motion or anything concerning your muscles, joints, head, neck, spine, connective tissue or other soft tissues. However, claims that chiropractic can cure autism is just wrong.
Look at their online presence
Check their Facebook page, Instagram, their bio and other parts of their website. See how they practice, what techniques they use, how long they have been practicing and what other things do they specialize in.  Dr. Darlene has been practicing for 15 years. 
Character
You want someone who is honest, ethical and has your best interests at heart. You can sometimes get a read on this by whether they are trying to pressure you into purchasing packages.
Tools
Chiropractors have many different tools at their disposal. Do you want someone who has 5 patients on the go at once? He or she slips in and does the same old neck and back adjustments every time without personalizing your care? Probably not. Our chiropractors, Dr. Darlene Buan-Basit and Dr. Brandon Davy, have many tools in their toolbox to help a wide variety of conditions. They are skilled in chiropractic treatments like adjustments, manual therapy, interferential current (IFC), active release therapy (ART), ultrasound, laser, massage, nerve flossing, McKenzie and Mulligan techniques, craniosacral therapy, Contemporary Medical Acupuncture, and Traditional Chinese Medicine. You would be hard-pressed to find more well-rounded chiropractors. 
Connection
This is something that is hard to gauge until you have actually met. You would like your personality to mesh with the people who are treating you. Our chiropractor offers a complimentary 15-minute meet and greet in person or over the phone so you can get a sense as to whether she is the best fit for you.
Convenience
Maybe you want someone in the Yonge and Eglinton area. Maybe you're ok to travel for the right person. Perhaps you want the convenience of coming on Saturday. Our clinic is located just north of the Yonge-Eglinton subway station so it's easily accessible by the TTC. Dr. Davy offers Saturday appointments for your convenience.
---
Authored by Dr Pamela Frank, BSc, ND