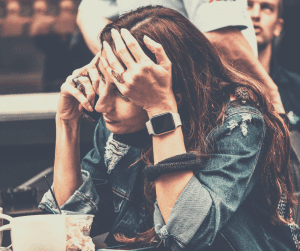 Stress and Massage Therapy
How can massage therapy help with stress?
Massage helps your body shift from the "fight or flight" mode (sympathetic) into the relaxation mode (parasympathetic). The parasympathetic nervous system helps your body relax, feel calm and digest your food. Even when stress at work is out of control or you are in any other stressful situation, massage therapy can help your parasympathetic nervous kick in to help you feel more relaxed and at ease.
Part of the healing power of touch comes from the fact that massage increases circulating levels of a feel-good neurotransmitter known as oxytocin.   A 2015 study found increased levels of oxytocin in boys with autism who received a massage from their mothers.
Also, whenever we get stressed, our muscles tend to tense up. Tense muscles can cause pain and also contribute to some of the symptoms we associate with stress such as insomnia, fatigue, and headaches.  Massage therapy can help with headaches and improve sleep by reducing muscle tension and putting you into more of a parasympathetic state, which helps with sleep.
Massage Therapy Research
A study conducted in 2018, found that hand massage might have beneficial effects on stress and agitation in hospitalized patients with dementia.
Appl Psychophysiol Biofeedback. 2018 Sep 12. doi: 10.1007/s10484-018-9416-2. [Epub ahead of print]
The Effects of Hand Massage on Stress and Agitation Among People with Dementia in a Hospital Setting: A Pilot Study.
Schaub C1, Von Gunten A2, Morin D3,4, Wild P5,6, Gomez P5, Popp J2,7.
Front Psychiatry. 2015 Apr 21;6:58. doi: 10.3389/fpsyt.2015.00058. eCollection 2015.
Salivary oxytocin concentrations in seven boys with autism spectrum disorder received massage from their mothers: a pilot study.
Tsuji S1, Yuhi T2, Furuhara K2, Ohta S2, Shimizu Y2, Higashida H2.