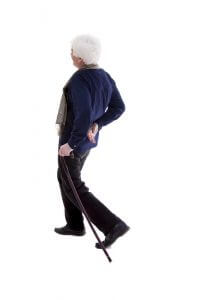 Chiropractic Care and Seniors
As we age, past abuse and overuse of our body starts to catch up with us. Just ask the seniors in your life.
Chiropractic care has proven to be very beneficial for the aging population by helping manage pain, decreasing joint degeneration/arthritis, increasing mobility and range of motion in joints, lowering high blood pressure, increasing balance and coordination and decreasing the incidence of falls, thereby increasing health and well-being.
Patient satisfaction surveys report a higher quality of living in the elderly under chiropractic care than in those not under care.
Pain Medication for Seniors
As with any other pain condition, the medications usually used include anti-inflammatories or NSAIDs or analgesics like Tylenol. For seniors, these medications carry even greater risks. They harm your digestive tract or your liver and they contribute to cardiovascular disease. Use should be avoided or kept to a minimum. If unavoidable, remain vigilant for any side effects such as gastrointestinal bleeding. Our chiropractors help reduce or eliminate the need for these medications and their potential side effects.
Our Chiropractors safely help seniors with musculoskeletal problems or pain. Book an appointment here or for more information call 416-481-0222
---
Other Natural Medicine Treatments for Seniors
There are a number of natural remedies that can improve the quality of life for seniors while addressing the root cause of any pain.
Acupuncture
Acupuncture provides effective and safe pain relief for anyone of any age.
Herbal remedies
Herbs can be used to help with insomnia, aches and pains, poor memory, cognitive decline, poor bone health, low appetite and other complaints associated with the elderly.
Nutrition
Nourishing your body in later life is as important as at any other time in life. If appetite is lacking, herbs can help stimulate appetite and digestive aids like enzymes can help improve digestion. Our naturopathic doctors and Registered Dietitian provide nutritional guidance to help with mobility, cognitive function and overall well-being for seniors.
Massage Therapy
Relief of aches and pains through massage improves quality of life for seniors. Even just the caring interaction with a registered massage therapist provides elderly people who may feel alone and isolated with some much-needed support.