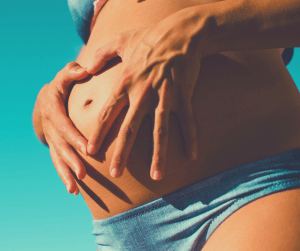 Do You Need Pregnancy Massage?
Why Do Pregnant Women Need Massage Therapy?
Women can experience significant muscle and joint pain during pregnancy. There are two main reasons why this happens. One is the additional weight that is being carried in her belly. This can strain her back trying to support the extra weight of the baby. The other is that part of the process of preparing for delivery requires her tendons and ligaments to relax. A hormone known as relaxin is released for this purpose. Relaxed tendons and ligaments can change the way that the joints move and cause pain. Many women find that massage during pregnancy helps greatly in reducing these discomforts that sometimes result from their changing bodies. As well, massage is a great way to maintain and increase circulation during pregnancy.
How Does Massage Therapy Help in Pregnancy?
Massage therapy benefits a pregnant woman by relaxing muscle tension, particularly in her back. Joint dysfunction caused by relaxin may also benefit from massaging muscles and relieving muscle imbalances. One study found that 12 weeks of twice-weekly massage therapy improved depression, anxiety and back and leg pain and improved relationships during pregnancy.
Pregnancy Massage Research
J Bodyw Mov Ther. 2012 Apr;16(2):204-9. doi: 10.1016/j.jbmt.2011.08.002. Epub 2011 Sep 23.
Yoga and massage therapy reduce prenatal depression and prematurity.
Field T, Diego M, Hernandez-Reif M, Medina L, Delgado J, Hernandez A.
J Pregnancy Child Health. 2017 Feb;4(1). pii: 301. doi: 10.4172/2376-127X.1000301. Epub 2017 Feb 27.
Prenatal Depression Risk Factors, Developmental Effects and Interventions: A Review.
Field T.