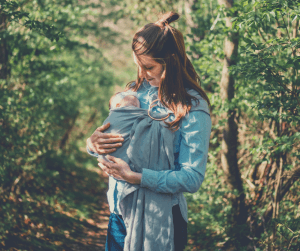 New Mom Massage Therapy
Why Do New Moms Need Massage Therapy?
New mom massage therapy helps you physically recover after pregnancy and maintain a healthy mood.  Pregnancy stresses your joints and muscles because of bearing the extra weight of a child. Delivery can be both traumatic and stressful. Carrying young children also causes muscle strain and fatigue. Massage therapy helps new moms take care of themselves while caring for their newborns. It helps with recovery from vaginal or c-section delivery and helps to reduce the stress of caring for a newborn.  After pregnancy, massage stimulates muscles (like the abdominals) that have been stretched out, and relaxes muscles that have become very tight (like the low-back muscles).
Many new Moms also find that massage is a wonderful way to relax and have a little time to themselves.
One study found that hand and foot massage is helpful in the management of post-operative pain and stress in women who had to undergo c-section.  Another found that back massage is a simple, inexpensive, non-invasive, and effective method to reduce the anxiety levels of new moms during the first day after delivery.
By Dr. Pamela Frank, Naturopath, updated Jan. 5, 2020
Post-partum & New Mom Massage Research
Complement Ther Clin Pract. 2016 Aug;24:92-8. doi: 10.1016/j.ctcp.2016.05.014. Epub 2016 May 30.
Massage as adjuvant therapy in the management of post-cesarean pain and anxiety: A randomized clinical trial.
Saatsaz S1, Rezaei R2, Alipour A3, Beheshti Z4.
Iran Red Crescent Med J. 2016 Jun 7;18(8):e34270. eCollection 2016 Aug.
The Effect of Slow-Stroke Back Massage on the Anxiety Levels of Iranian Women on the First Postpartum Day.
Jahdi F1, Mehrabadi M1, Mortazavi F2, Haghani H3.